Ogham Lenticular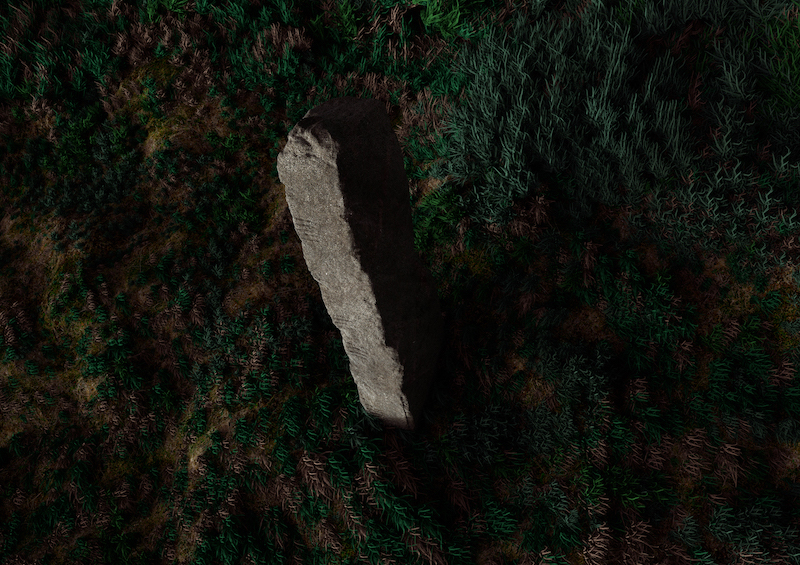 Lugh O'Neill, Ogham Lenticular, 2018, edition of framed lenticular prints, size A2




Ogham writing, the earliest form of written Irish, consists of incisions in the side of stones, representing the phonemes of old Irish. This work is made up of five lenticular prints depicting Ogham stones. The relations between Ogham to Lenticular is made relevant due to Ogham's role at a turning point from pre-literate culture to literate culture in Ireland.

I refer to Marshall McLuhan, who inferred that the emergence of literacy transformed perception and representation; the transcribing of spoken meaning from the immersive medium of sound to the flat page by means of written symbols contributed to the emergence of 2D space, and eventually euclidean space - the projection of 3D space in 2D.

Ogham Incisions are typically carved along corners, unlike flat symbols on paper - this incongruity with McLuhanian pre-literate or literate culture make Ogham an interesting image of the transition between the two, while lenticular printing offers a curious example of literate society's efforts to transfer the multi dimensional world to a flat medium by means of a euclidean projection.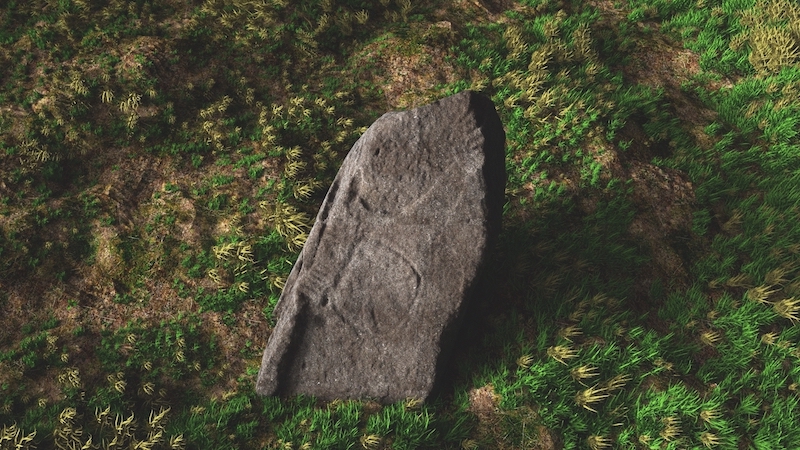 Lugh O'Neill, Ogham Lenticular, 2018, edition of framed lenticular prints, size A2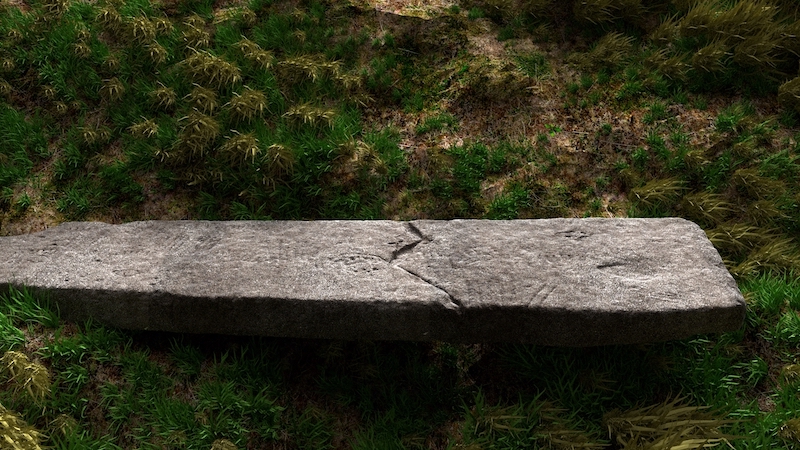 Lugh O'Neill, Ogham Lenticular, 2018, edition of framed lenticular prints, size A2